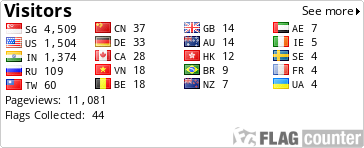 Daily Pioneer reports
Participating in a seminar 'Rourkela development in present context' local MLA and former Urban Development Minister Sarada Prasad Nayak on Sunday evening urged the leaders across party line and social activists to put in united efforts for development of the steel city.


The seminar was organised by Rourkela Intellectual Forum on the Cultural Academy premises.Forum secretary Rabi Kanungo, initiating the discussion, focused on different development issues, including regularisation of airport, construction of a second bridge on river Brahmani, full functioning of the Biju Patnaik University of Technology's (BPUT) head office, increasing number of trains to the Rourkela station, gearing up Talcher-Bimlagarh rail line, converting Rourkela Municipality to a corporation, construction of new roads and planting more trees, among others.

MLA Nayak gave information on different development issues undertaken by him and promised full support for other projects. Nayak informed that around 40,000 trees were planted as part of a massive afforestation programme on 365 hectares of land of Durgapur Hills with the help of the Forest department. Rourkela Muncipality vice chairman RN Mishra informed about development in Rourkela, particularly the projects undertaken by the Rourkela Muncipality. He also said that the civic body needs more fund for taking up more projects. He informed that construction of new roads, more plantations, more street lights, among other projects, have been undertaken by the civic body. He also said thousands of saplings are planned to be planted in and around the BPUT and the NIT campuses, besides in other areas as per the direction of the State Government under the urban forestation plan.

Among others, former MLA Prabhat Mohapatra, Rourkela Bar Association president Ramesh Bal, Congress leader Biren Senapati, BJP leader Dhiren Senapati, Rourkela Press Club secretary Mihir Ray, poet Ashok Chandra Mohapatra, forum president Debendra Mohanty, vice president Dr Shyam Sundar Das and member Usha Kanti Mahapatra spoke. Mahendra Mishra coordinated.